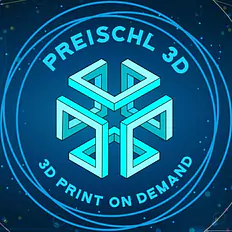 All exhibitors
Preischl 3D
Preischl 3D started in 2015 as a hobby, but it quickly became clear that the possibilities of 3D printing are endless.
In collaboration with international 3D designers and Swiss artists, Preischl 3D is now constantly creating new fascinating figures and works of art.
With live demonstrations, consultations and the sale of otherwise impossible to produce figures, Preischl 3D was the first 3D printing booth at Swiss conventions. Since 2019, the goal is already very clear: to inspire people and bring them closer to the joy of 3D printing.