HeroFest Connect
Welcome to HeroFest Connect, the official B2B conference at HeroFest.
The main theme The Future of Engagement focuses on the role and power of gaming, esports and other interactive experiences in branding, fan engagement and customer and employee acquisition.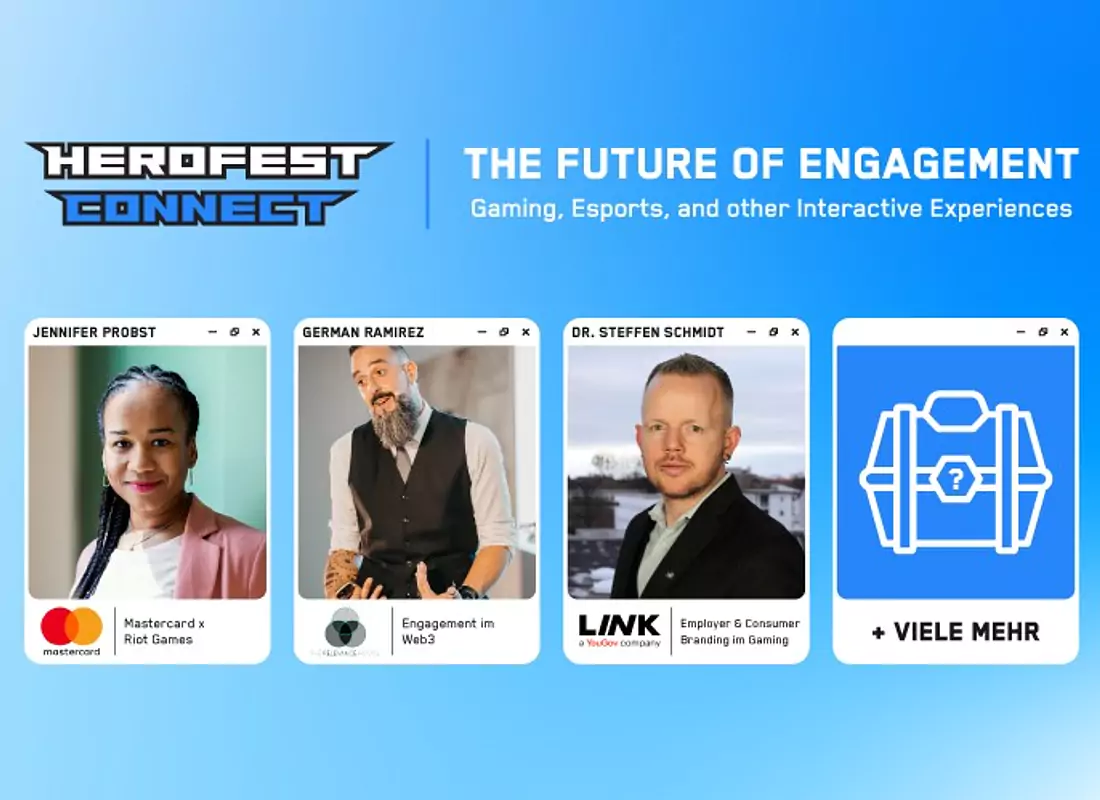 Speaker
Keynote
Jennifer Probst, Lead Consumer Marketing & Sponsorships - Mastercard
Insights into the global partnership between Mastercard und Riot Games
Keynote
German Ramirez, Digital & Blockchain Pioneer and Awarded Branding & Marketing Expert - THE RELEVANCE HOUSE
Forget Engagement, Forget Loyalty, Forget Consumers in the Web3
Keynote
Dr. Steffen Schmidt, Director Marketing Science & Agile Insights - YouGov Link
Ready Player One: The Effect of Employer and Consumer Branding in Gaming
and many more ...
Programme
The HeroFest Connects programme starts at 09:00 with the door opening, coffee & croissants. The opening speech at 10:00 a.m. will be followed by keynotes from Mastercard and YouGov LINK. The standing lunch will be followed by the afternoon programme with more keynotes, interviews and discussions. The congress will be rounded off by the guided tour of HeroFest followed by an Apéro Riche.